Together we will make beautiful things.
Calling all graphic designers and stationery designers! Find all the specialty print processes and pairings you need right here to create quality custom print pieces plus 24/7 access to easy online ordering. Low minimum quantities make new endeavors possible while competitive pricing improves your bottom line - all from an experienced printer that makes scaling your business a breeze. The perfectionist in you needs a printer like us!
Specialty Print Processes
How it works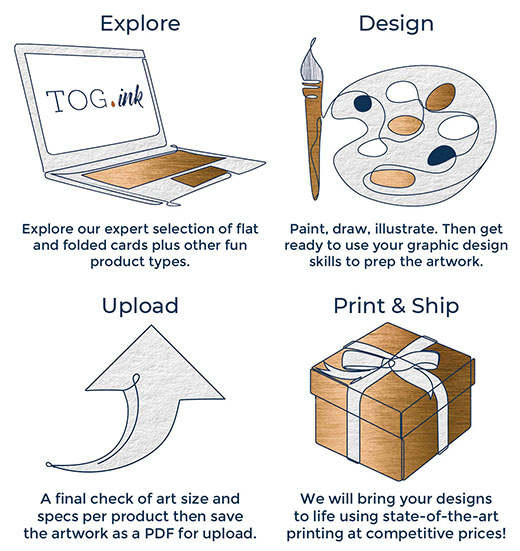 What our customers say: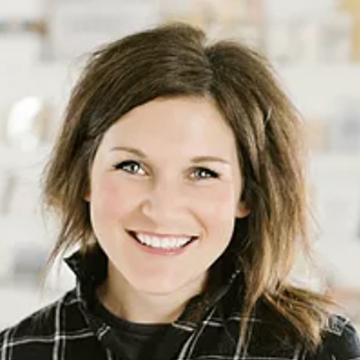 "We use TOG.ink daily in our business. We have developed a trust in their printing capabilities and know our artwork is being printed as a high-quality product. I also love that I can send an order to print at all hours of the day."
Gina Peterson - Designer/Owner of Ginger P. Designs
What our customers say: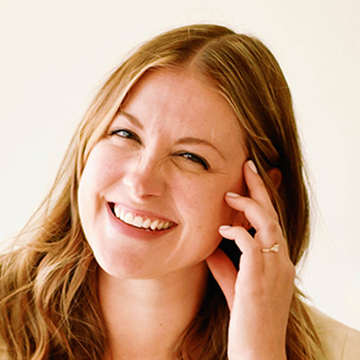 "TOG.ink offers easy ordering and the ability to order low minimums with processes such as foil and letterpress, which I use in the majority of my work. The quality of TOG.ink's products is fantastic, and I love how quickly I can count on my orders being processed."
Beth Lueck Stewart - Designer/Owner of Blue Leaf Design Co.
What our customers say: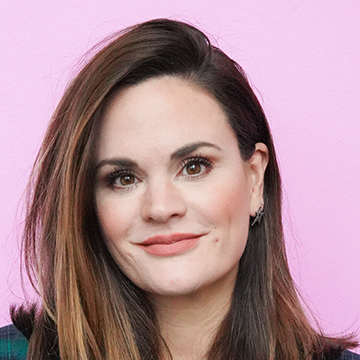 "TOG.ink gives us the ability to create whatever we want without being constrained to certain templates. I use it as the blank canvas for our clients. We design and conceptualize everything and then use TOG.ink to make it come to life."
Laura Beth Oliver-Agee - President of Swag
What our customers say: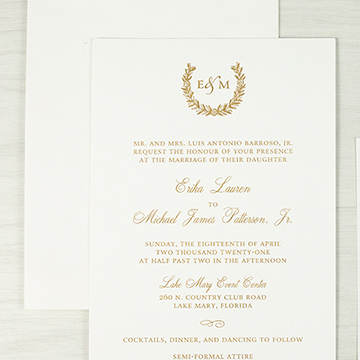 "Our shop offers digital, thermography, foil and letterpress, all custom designed for each client. The prices at TOG.ink are so reasonable and the customer service is great. Uploading designs and seeing how they will look printed is so easy and convenient!"
Jen Halbert - Designer/Owner of Dulce
Sign up for Email Goodies!
Be the first to know about new product launches, special offers and what is going on at TOG.ink.
Ready to go? Awesome!
Create an Account
We promise it's quick and easy. Plus you get full access to our site, which includes pricing and ordering.
Prices on our site are subject to change and listed in US dollars.