About Us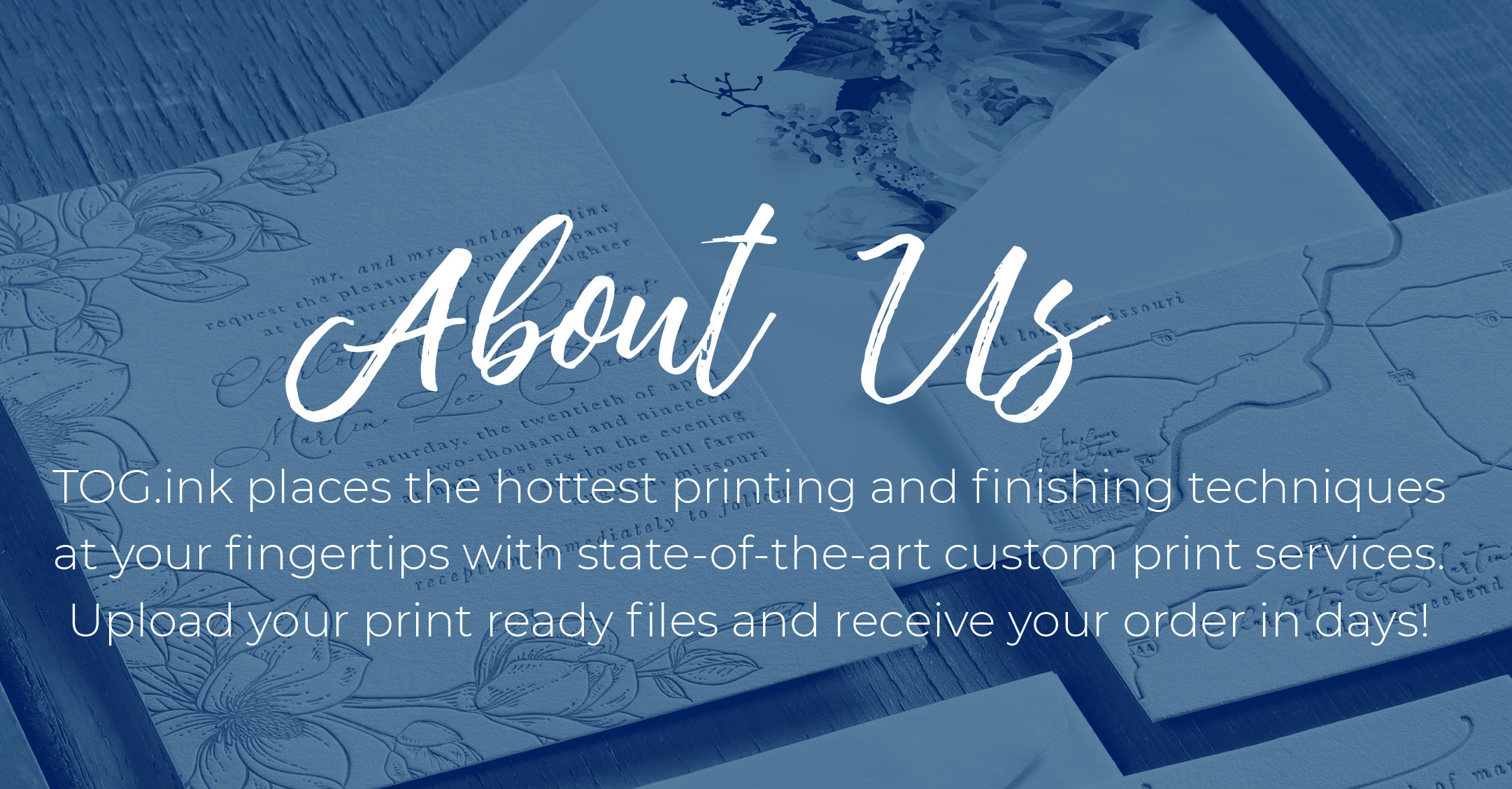 We are passionate about print.
We've been printing fine stationery for more than 70 years. That's a lot of hours invested in mastering presses, perfecting processes and learning new, technically advanced print methods.
We keep our eyes on trends.
We bring you exactly what you need to create the stationery you and your clients love. The perfectionist in you needs a printer like us because we know that every detail matters.
We're excited to work with you!
We want to help you grow, try new print processes and experiment with products. We built this offering with you in mind, and continue to add new sizes, print combos and products at prices and quantities that work for you.
Our customer care team is awesome!
Whenever you could use a little guidance, our highly trained Customer Care Team is just a chat, email or call away. You can truly trust the experience and knowledge this team provides.
We are real people.
We're proud to call Minnesota home. We are a family-owned company driven to work hard for the people we employ and the people we serve.
How TOG.ink got started.
TOG.ink's parent company, The Occasions Group, is a nation-wide network of printers specializing in fine stationery since 1948. In 2018, they opened their large-scale services to a small-scale market — local stationers, freelance designers and artists. TOG.ink was formed, and we make custom print stationery of the finest quality possible for anyone!
Our Brand, Our Mission
We've gathered all of the important elements of our brand into our TOG.ink Brand Guide . Check it out for an in-depth look at who we are and what we do.