Laser Cutting
Laser cutting involves using a focused beam of light to cut beautifully intricate designs into paper. The laser's precise movements are controlled by a computer, which results in stunning and flawless design. Laser cutting is only available via this Custom Quote form .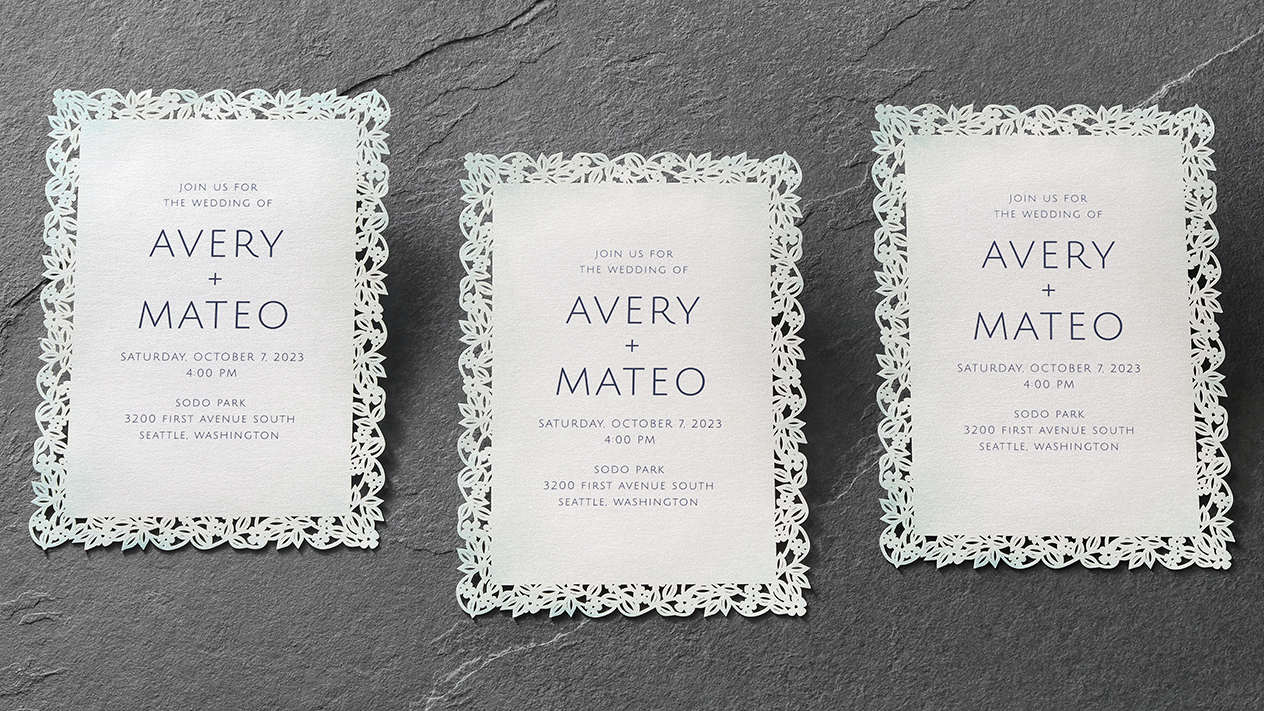 Most often used for:
Formal event invitations and holiday cards.
Our presses:
Laser cutting is far more elaborate than any other print process. We run high-tech presses with laser beams that reposition 100 times per second, which allows the lasers to cut fine details at a high rate of speed.
Pairs well with:
Digital
Watch us create a laser cut invitation!