Clear Stock Printing
Printing on acrylic and vinyl (acrylic's far more affordable counterpart) requires a very special print process called UV Printing, a form of digital printing that uses ultra-violet lights to dry or cure ink as it is printed. UV cured inks are weather-resistant and offer increased resistance to fading. The curing process is also more environmentally friendly because it produces very few VOCs (volatile organic compounds).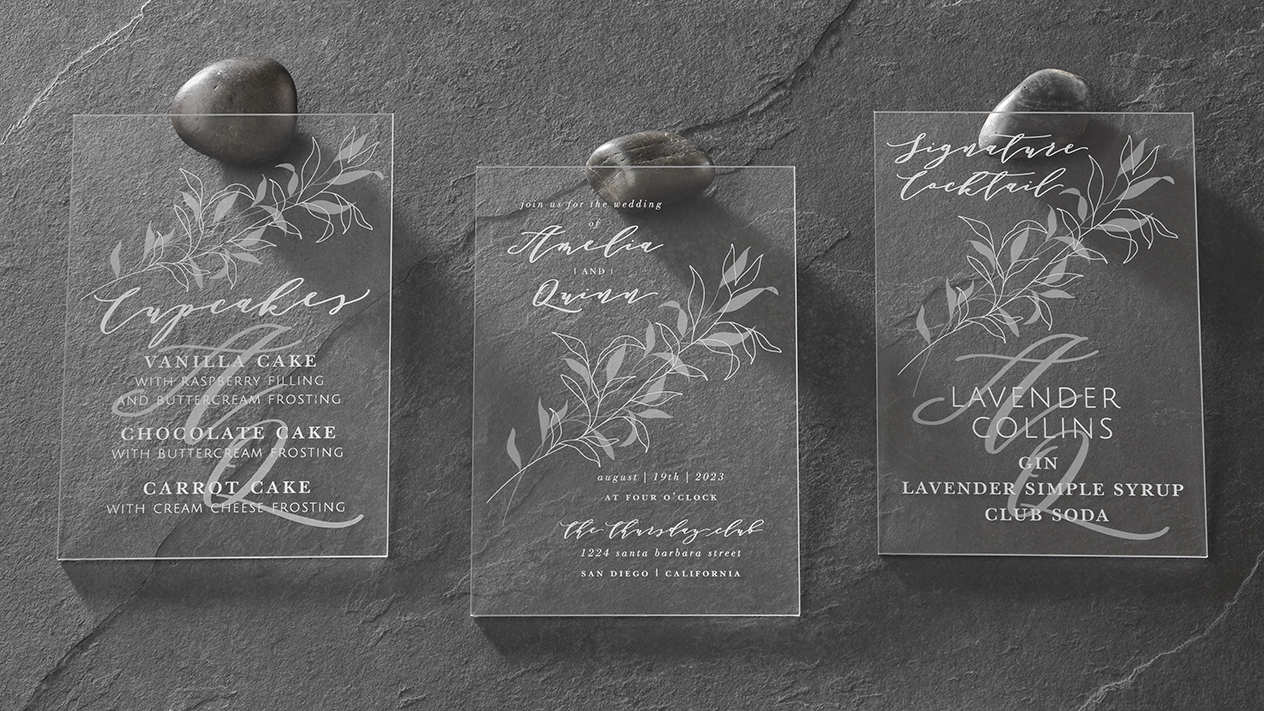 Most often used for:
Formal event invitations (weddings and galas). Also used for indoor/outdoor signage.
Our presses:
Our large-scale UV printers are actually flat-bed presses, which print directly onto acrylic and vinyl. These presses are capable of both short- and long-run capabilities.
Pairs well with:
UV Printing is not currently available paired with other print processes.