Enhanced Raised Foil Stamping
Enhanced Raised Foil is a specialty print process referred to as Scodix in the print industry. Scodix is a secondary print process, which adds raised foil to the printing. Unlike its more traditional counterpart, Foil Stamping, Enhanced Raised Foil can be featured on one or both sides of the printed piece!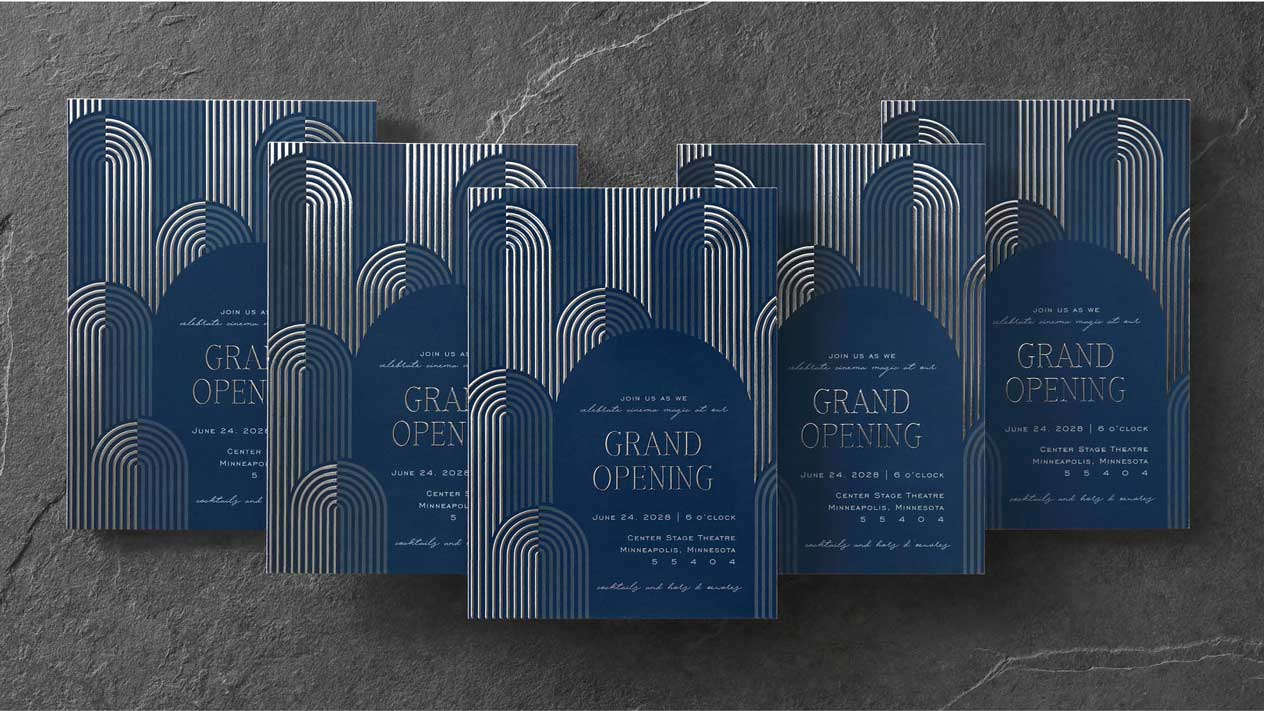 Most often used for:
Everything! Scodix can be used on any length of print run for an affordable price. This means foil is no longer reserved for high-end stationery or once-in-a-lifetime events. It's perfect for all print products from baby announcements to business brochures.
Our presses:
The Scodix Foil system is a three-step UV-based process. The raised effect is created by a liquid polymer, which is applied and partially cured with UV lights. Then foil is applied and cured under a second set of UV lights. The result is a luminous look and tactile experience.
Pairs well with:
Digital.