White Ink Printing
White Ink Printing uses white toner instead of your run-of-the-mill white ink. White Toner Printing technology has taken years to develop, but now designers like you can get the vibrant white print you crave at the quantities your business needs.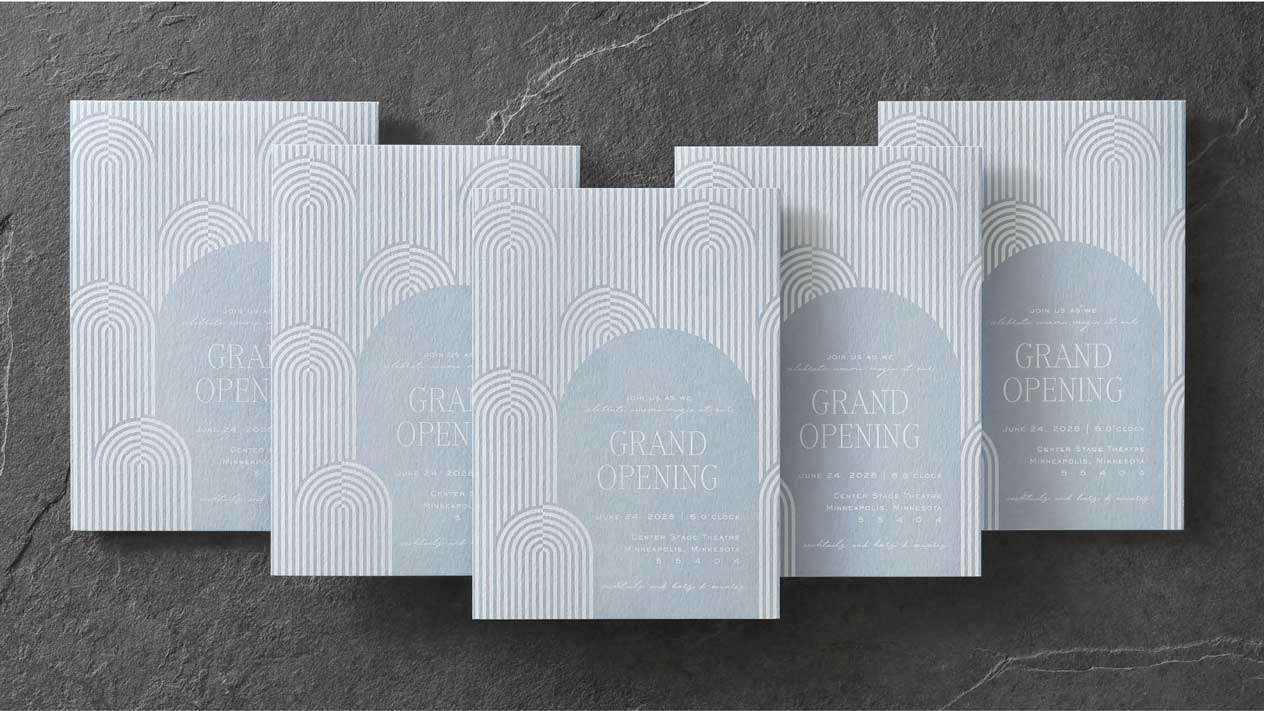 Most often used for:
Social stationery such as wedding invitations, shower invitations, personal stationery, holiday cards and greeting cards.
Our presses:
Our state-of-the-art presses use White Toner Printing technology to make bright, highly saturated white possible on our carefully chosen collection of richly colored papers.
Pairs well with:
White Ink is not currently available paired with other print processes.