Letterpress Printing
Letterpress printing is really, really old - but in a good way! Letterpress pieces begin as digital designs, which are sent to film as a negative and then exposed to a plate. The plate is then pressed to individual sheets of paper. A heavily impressed image on thick paper leaves the design and wording crisp and sharp. We offer 1- and 2-color letterpress.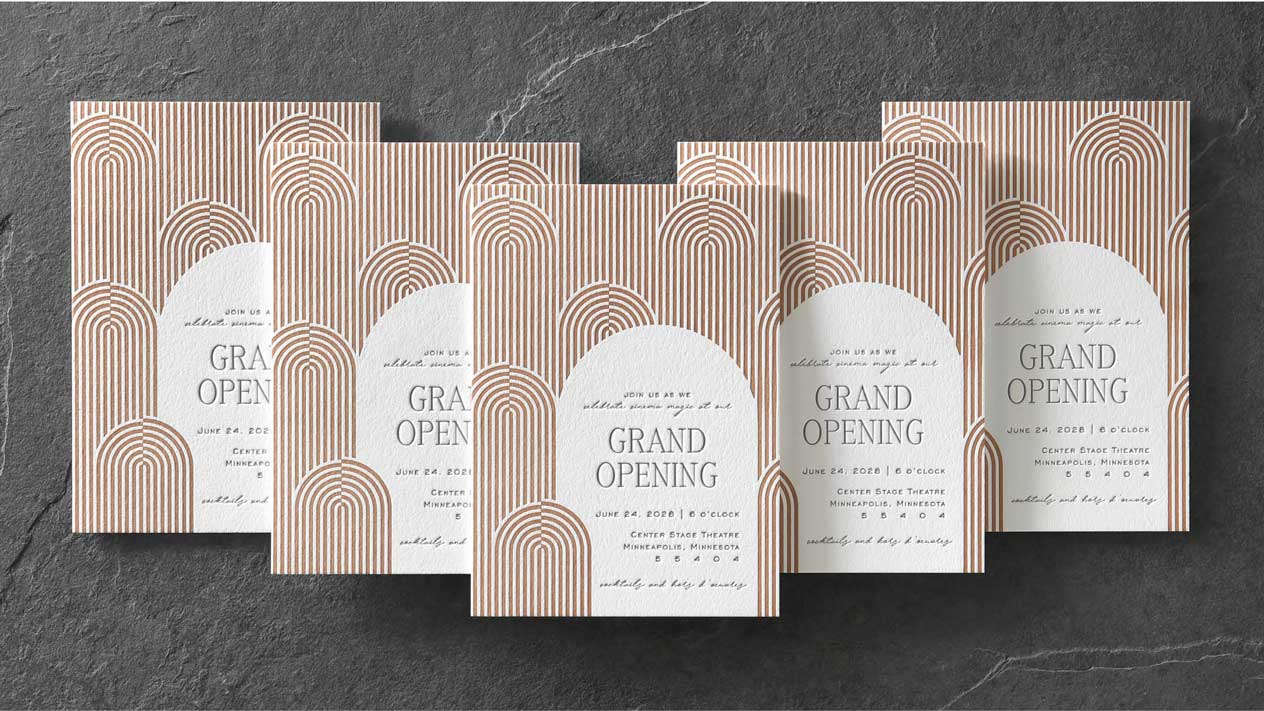 Most often used for:
Formal invitations for special events like weddings or corporate fundraisers. Also a popular choice for personal stationery.
Our presses:
Heidelberg presses are very old machines but they are legendary in the print industry for their strength, accuracy and ease of operation. Fine stationery printers still use these presses due to the distinct beauty and character they produce.
Pairs well with:
Digital or foil stamping.
Watch us create a letterpress invitation!