How it works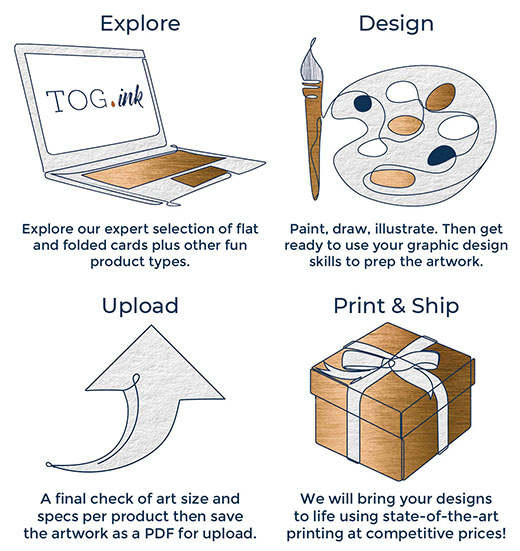 What our customers say:
"With the increasing product options, the ease of the online tool and quality we can trust, we are sending virtually all of our custom print to you instead of doing it ourselves. This frees up time for the parts of our business that we love...designing and selling."
Sign up for Email Goodies!
Be the first to know about new product launches, special offers and what is going on at TOG.ink.
Ready to go? Awesome!
Create an Account
We promise it's quick and easy. Plus you get full access to our site, which includes pricing and ordering.