Whether you're designing your own line of custom foil greeting cards or a business brochure that gets attention, we guarantee you are going to love the quality of foil stamp printing we offer here at TOG.ink. Folded card foil printing is in demand, and you expect the very best. That's why we make it easy for you to take advantage of our industry expertise and top-of-the-line print presses.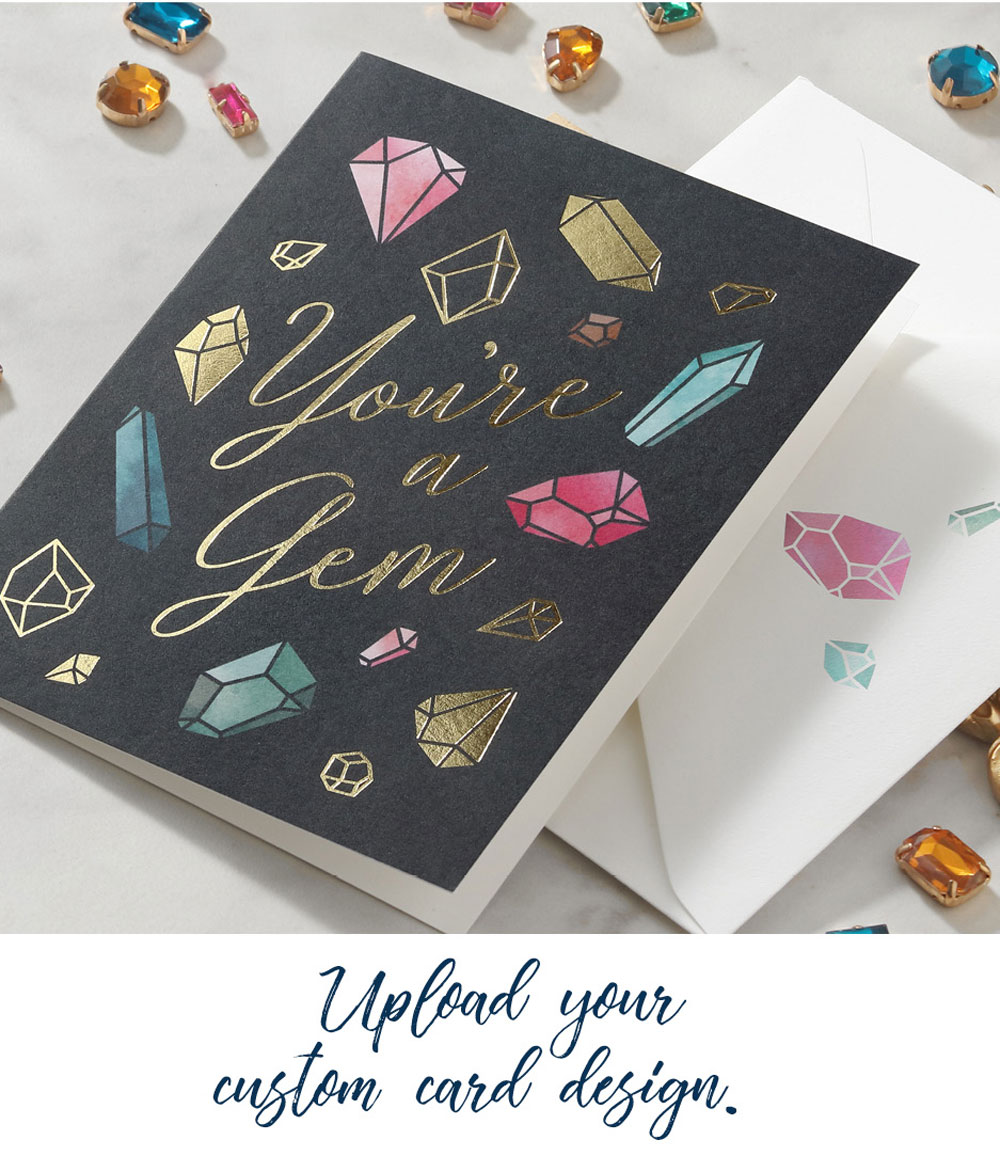 As you will see on each product details page, we offer foil printing on the front and back of folded cards but not on the inside. You can download product template as a reference before you begin designing or to check your work before uploading your print-ready PDF.
When it comes time to create your custom foil design, keep in mind that we offer 15+ foil colors, including today's top sellers like gold foil, silver foil and rose gold foil as well as a few specialty options like gold glitter foil and silver glitter foil.
Foil card printing is also called foil stamping. The process includes a heated die stamped onto foil, which adheres to the surface of the paper and leaves the design behind. If you'd like to watch a video about foil stamping or if you want to learn more about all of our printing processes, visit Our Print Processes.