Quality foil stamping, also known as foil printing, is one of the most striking specialty print processes we offer here at TOG.ink, and flat card foil printing happens to be one of the most popular services we provide. Flat cards are used for an incredible variety of stationery like wedding invitations and greeting cards. In fact, custom greeting card printing is something we specialize in. Check out what we offer for flat card sizes and find the perfect options for your next masterpiece.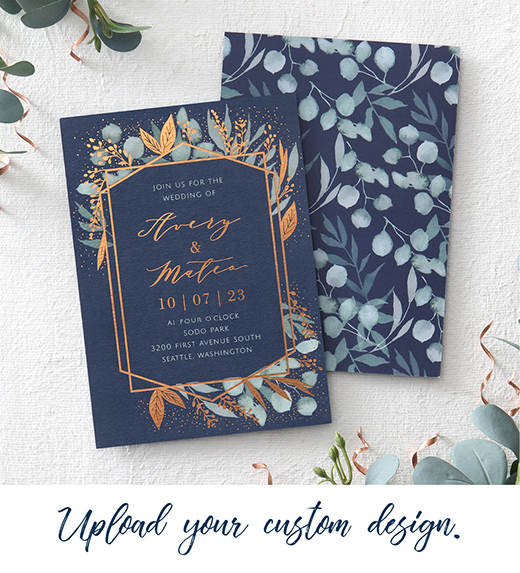 Did you know we offer stock foil designs on flat cards? Just click into the size of card you want and you'll see alternate images of the different stock foil design options you can choose from. You will find designs for holiday, party and everyday stationery.
When it comes time to create your custom foil design, keep in mind that we offer 15+ foil colors, including today's top sellers like gold foil, silver foil and rose gold foil as well as a few specialty options like gold glitter foil and silver glitter foil.
Foil card printing is also called foil stamping. The process includes a heated die stamped onto foil, which adheres to the surface of the paper and leaves the design behind. If you'd like to watch a video about foil stamping or if you want to learn more about all of our printing processes, visit Our Print Processes.