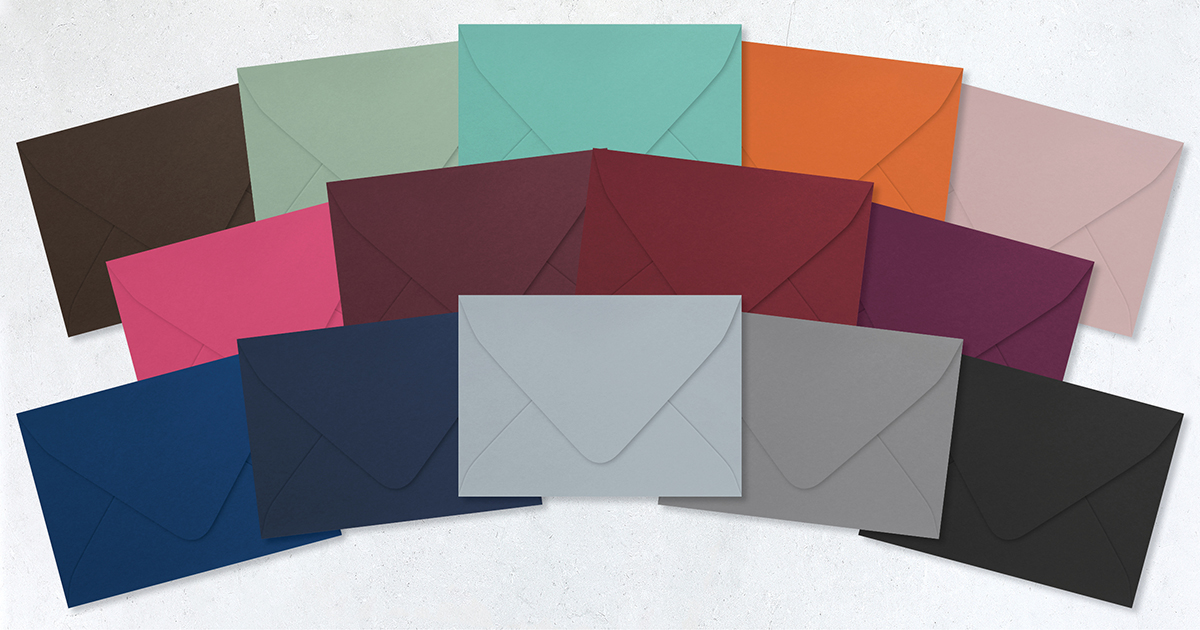 In preparation for something very exciting, we've added several new colors of euro envelopes.
What are euro envelopes?
Euro envelopes are a unique style of envelope where the pointed flap extends almost all the way down to the bottom of the envelope. They're just a little fancier than your standard envelopes, which means they are a great choice for formal events like weddings, galas, fundraisers, etc. Any time you're trying to create an invitation "experience," euro flap envelopes should be top of mind.
The envelopes we just added are blank and come in 13 different colors. You'll notice that several of these envelope colors have unique names like Matcha Tea and Old Rose. That's because they are actually part of the Mohawk Keaykolour collection. If you're not familiar with Mohawk paper, just know they are some of the best in the industry!
The colored euro envelopes are not available printed…yet. We do offer custom print euro flap envelopes in ecru and white in A1, A2 and A7 sizes. These envelopes are available with foil printing, offset printing and digital printing. We even offer white and ecru euro envelopes with digital variable print.
What is variable print? You can read up on it in our blog post, How to Set Up A Multipage PDF for Variable Print
Remember in the beginning when I said we were preparing for something really exciting? All of the euro flap envelopes were added in these rich colors because they are going to go great with a new specialty print process we'll be offering in just a few short months. Maybe you can guess what that will be…if you can't, keep checking in with us and we'll let you know when it's released!
March 12, 2020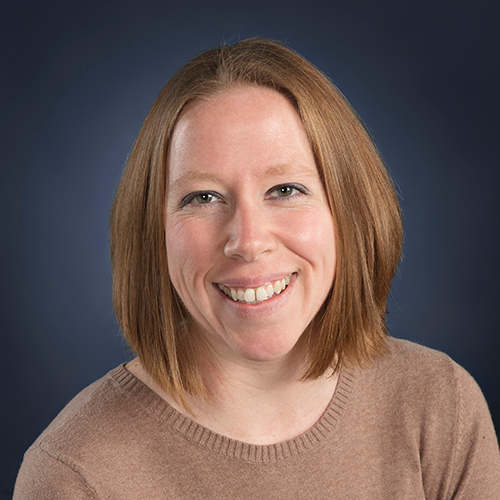 Title: Content Writer
Years at The Occasions Group: 13 years
Favorite Print Process: Thermography
Secretly I'm really good at… throwing games! Bag toss, ladder golf, skee ball. I won't be winning any championships but I can hold my own.