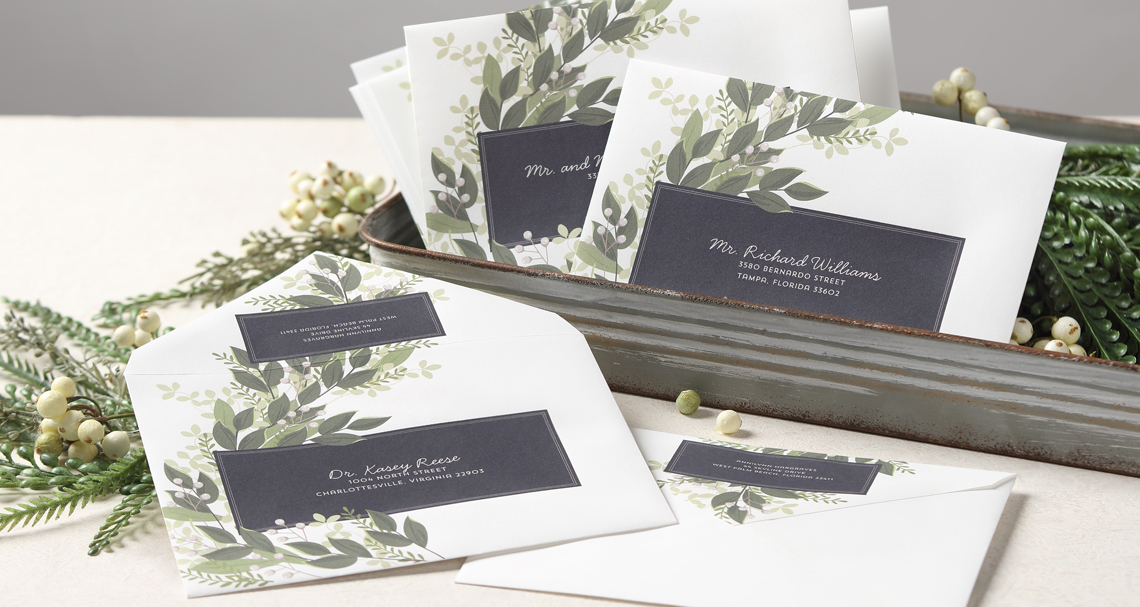 You might have noticed Eric's blog post come through the other week about How to set Up a Multipage PDF for Variable Print, which shared a bit about variable print and why it's an incredibly worthwhile service for any stationery designer to have in their back pocket. What you probably don't know is that variable print envelopes come with a couple other benefits:
1. We can print full color designs on variable print envelopes!
2. We can print those full color designs with bleeds!
Say what?! Oh yes, full color custom print envelopes with bleeds. As a designer, you know this is a big deal; especially to get this capability on high-quality envelopes with high-quality print craftsmanship. As we all know, not every custom print shop gets it right. Not only do we offer the best in quality, we offer the resources you need to create the files correctly without problems.
So here's what you need to know once you've decided to put your custom artwork on the envelopes.
1. Full color artwork with bleeds is available on any variable print envelope. Currently this includes A1, A2 and A7 sizes. If "variable print" is not in the envelope title, it is not available with variable print or full color artwork. However, you can add full color artwork and skip the variable print. Totally up to you.
2. We provide artwork templates for all custom print products offered at TOG.ink. For envelopes, you can find the template on the envelope's product detail page. If by chance you're looking for a product template and it's not listed in the product details, visit our Product Templates page located in the website's footer.
3. Eric's blog post, How to set Up a Multipage PDF for Variable Print, is a detailed tutorial showing you how to create a multipage PDF for variable print items. This is our way of getting all the necessary details to be able to print your order. However, if you're just doing full color artwork, you'll only need the template for that item.
4. Full color artwork is included in the cost of variable print items. No extra charge for you!
We are super excited and we know you are too! Adding your artwork to envelopes will set any invitation, birth announcement, holiday card or promotion apart from the rest. Recipients will love the presentation starting with the moment they open the mailbox and notice that gorgeous envelope!
September 5, 2019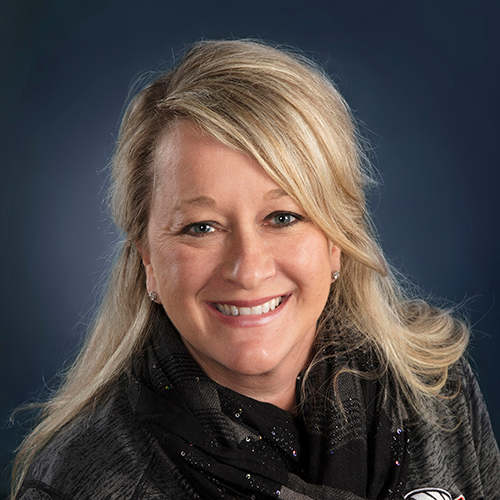 Title: Senior Designer
Years at The Occasions Group: 25 years
Favorite Print Process: Foil
Secretly I'm really good at… lip-syncing 80s hair band music.