Vellum is a tricky word in the paper industry, so we had to do a little research to fully understand the term and how it's being used today. Let's look at the two most common descriptions of vellum paper first.
Description #1 – A translucent paper often used as a layer on stationery like wedding invitations or as a paper in crafting hobbies like scrapbooking.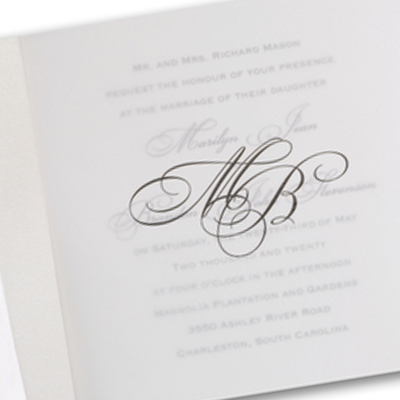 Description #2 – The rough texture or finish of certain papers used in commercial print and fine stationery as seen in the image at top.
Clearly you can see that these two papers are quite different. So what is the right definition? It turns out that both are correct!
What is translucent vellum paper?
The definition we liked most came with a very interesting history from the National Archives. Translucent vellum is actually a type of parchment paper, which is a general term for paper made from animal skin like sheep, goat or calf. Vellum paper, however, was made only of calf skin. The process for making parchment was time-consuming but resulted in a strong, stable paper often used for important documents like the U.S. Constitution and the Bill of Rights.
Don't worry! Today's translucent vellum paper is no longer made from animal skin but it is still a high-quality paper with a beautiful translucent look made using fibers from specific trees and plants like fir trees or cotton plants.
What is vellum finish paper?
According to one of our favorite resources, The Paper Mill Store, vellum finish paper is uncoated paper with a slightly rough or toothy surface used in the commercial print and fine paper industry. This is very different from the translucent vellum described above yet both types of paper can be printed on and both are commonly used for fine stationery but in very different ways.
What does TOG.ink offer for vellum papers?
We offer a few vellum finish papers: white smooth 94lb, 115 lb and 130 lb. That lightly textured finish adds depth and dimension to your design plus an added level of luxury you can feel. Check out the Our Papers page to see all the papers we offer.
Translucent vellum is often used as a top layer on wedding invitations. For example, you might see a monograph printed on the vellum layer and invitation wording seen beneath on the actual invitation. We don't offer translucent vellum papers…yet!
We are considering adding them due to their rising popularity. Email us at creativeteam@tog.ink if you'd like to see TOG.ink offer any vellum papers or what you like about either type. We'd love to hear from you!
August 29, 2019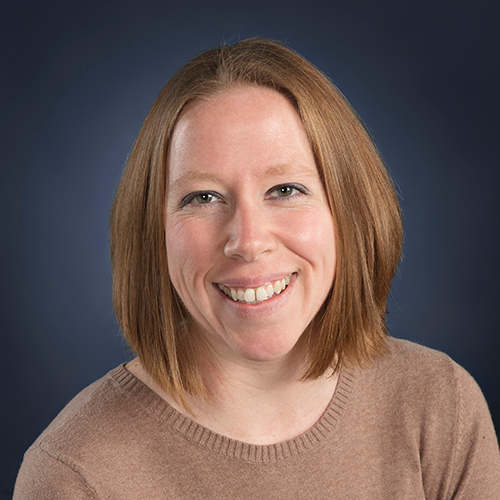 Title: Content Writer
Years at The Occasions Group: 13 years
Favorite Print Process: Thermography
Secretly I'm really good at… throwing games! Bag toss, ladder golf, skee ball. I won't be winning any championships but I can hold my own.