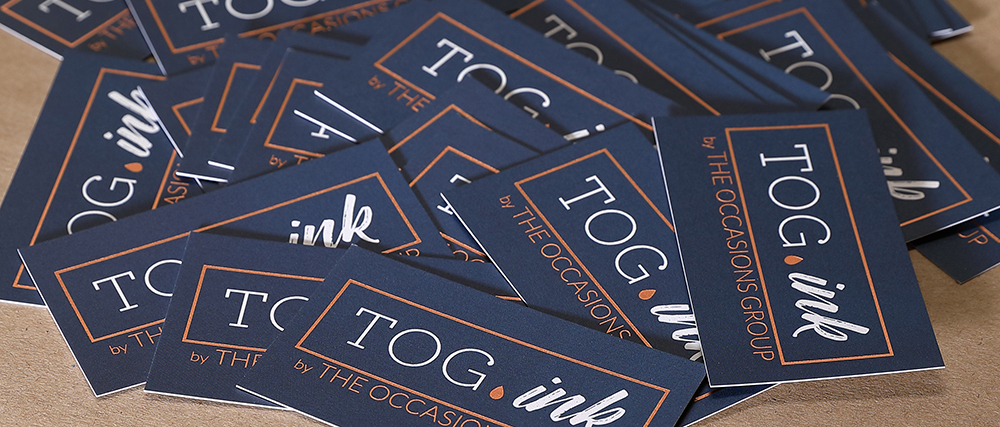 Custom business cards are a great way to make a first impression! At TOG.ink, we make it easy for you to create memorable business cards through a variety of specialty print processes and superior print craftsmanship.
TOG.ink doesn't lock you into a single printing process or color. We let you use your creativity and take advantage of print pairings. Take a look at the infographic below for a quick reference of the print combinations we offer then start shopping TOG.ink to find the right print process(es) to make your business cards absolutely unforgettable!

Are you wondering what each print process is all about? Check out Our Print Processes page to learn more about each one for a little help in determining what's right for you.
August 13, 2020
Years at The Occasions Group: 5 years
Favorite Print Process: Letterpress
Secretly I'm really good at…not many people know that I curl but I wouldn't say I'm really good at it? I really enjoy it though!