White Ink is a new printing technique developed to achieve bright, fully saturated white printing on richly colored papers. The full-bodied, matte finish jumps off the paper, allowing stationery designers to create incredible font layout designs and gorgeous calligraphy looks on everyday stationery, formal invitations and even envelopes. Did we mention the richly colored papers? You are going to love the incredible selection of paper colors available for White Ink Stationery. As you can imagine the paper color and quality is just as important as the print technique itself.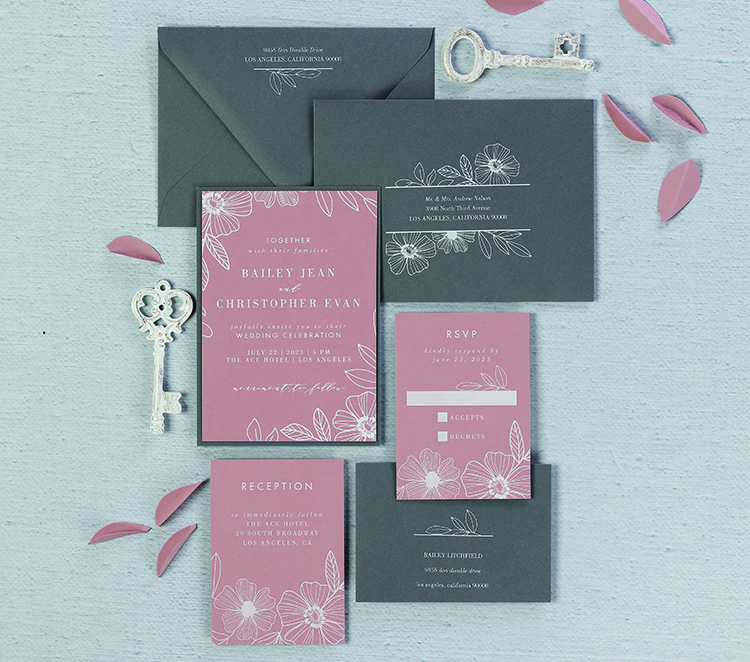 So how do we do it?
We've acquired state-of-the-art equipment designed to use white toner instead of your run-of-the-mill white ink. White Toner Printing technology has taken years to achieve on a large scale, but now it's possible for designers like you to get that vibrant white ink look you crave. You might see White Ink Stationery popping up more and more but don't be fooled. Finding an experienced printer with the expertise to master new technology is important. Good thing you've got us!
Be sure to check out everything we offer, which includes White Ink Flat Cards, White Ink Folded Cards and White Ink Envelopes. Get ready to have a blast with this new printing technique!
August 27, 2020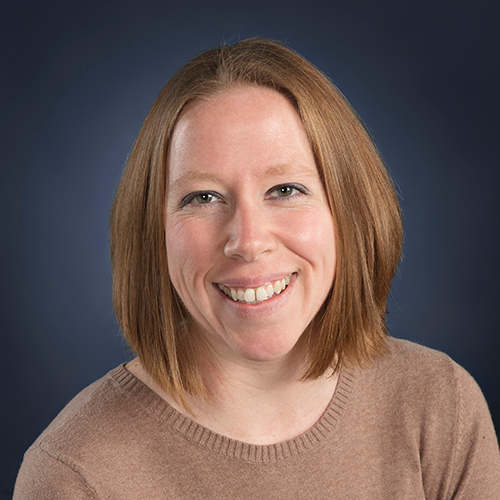 Title: Content Writer
Years at The Occasions Group: 13 years
Favorite Print Process: Thermography
Secretly I'm really good at… throwing games! Bag toss, ladder golf, skee ball. I won't be winning any championships but I can hold my own.