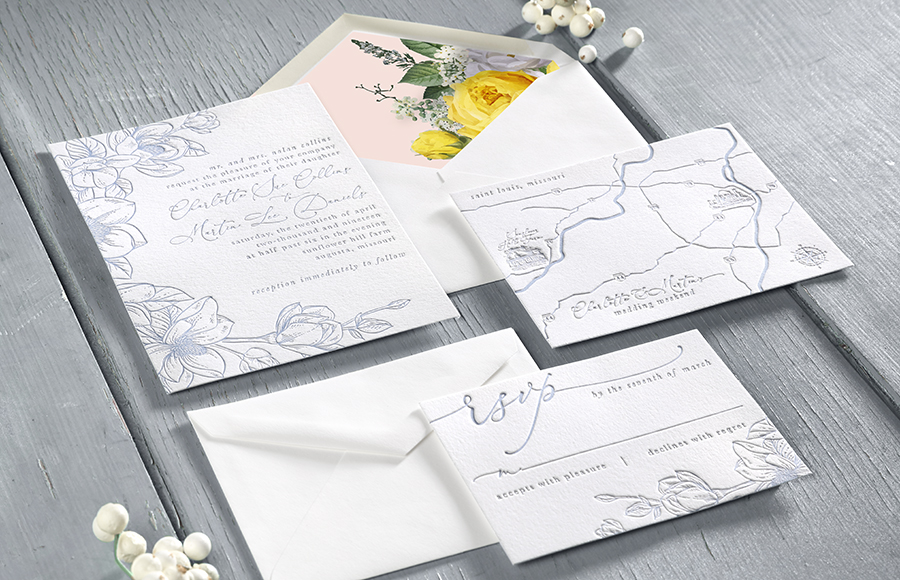 Look what we just found! Gorgeous custom letterpress invitations that just came rolling off the press last week and they are beautiful. Thank you, Trent Broglin Photography, for designing this amazing suite and letting us feature it.
HERE'S WHAT WE LOVE:
Florals are HOT!
As you know, florals are everywhere in all kinds of colors with all types of flowers, and custom wedding invitations with unique floral prints are leading the trend. This design uses floral sketch art to create a truly elegant frame around the couple's wording, drawing the recipient into every event detail. Perfect.
Letterpress Printing
The last five years have brought a revival for Letterpress print. Don't get me wrong, there have always been die-hard letterpress lovers that have used this specialty printing process for decades but the beauty of letterpress is now widely spread and well-loved by most custom stationery designers as well as their clients. We've been doing letterpress for more than 70 years, so you can believe we'll do it right.
Full-Color Envelope Liner
Some designers wonder whether envelope liners are worth it, and this wedding invitation suite shows that they are So. Worth. It. Look what you can do with an envelope liner! It adds the perfect pop of color to this suite so every recipient of this wedding invitation is going to be pleasantly surprised with color and even more impressed with the invitation suite itself. Not to mention our state-of-the-art digital printing capabilities result in vibrant color!
Want your design featured on TOG.ink? Just email us at creativeteam@tog.ink with your order confirmation number and we'll be in touch!
April 5, 2019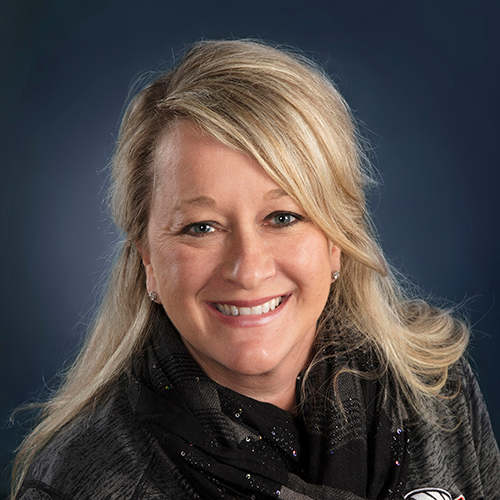 Title: Senior Designer
Years at The Occasions Group: 25 years
Favorite Print Process: Foil
Secretly I'm really good at… lip-syncing 80s hair band music.