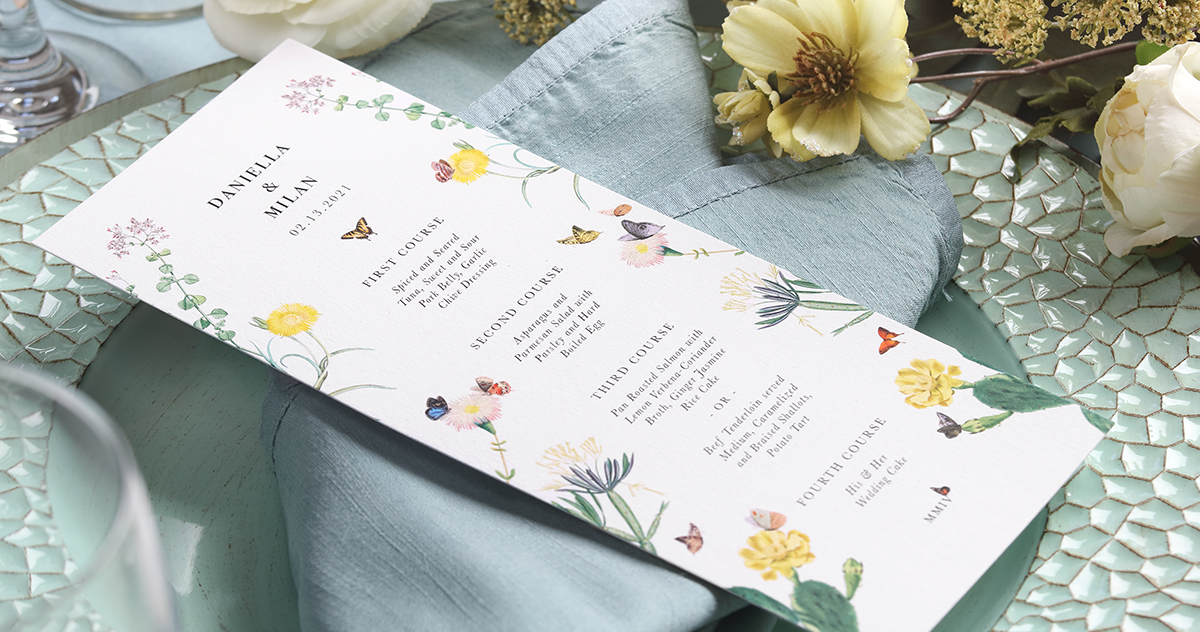 Name: Samantha X. Cigarroa, Designer
Title: Designer
Business Name and Location: Xitlalli Design  |  www.xitlallidesign.com
Years in Business: One year.
What's your story? Xitlalli Design came about while my sister was planning her wedding. She wanted a cocktail menu featuring her wedding florals together with all of our pets (six dogs and a parrot), and the business took off from there.
Where do you find inspiration? I find inspiration in the whimsical illustrations from a series of books I've had since I was little – The Book of Flower Fairies.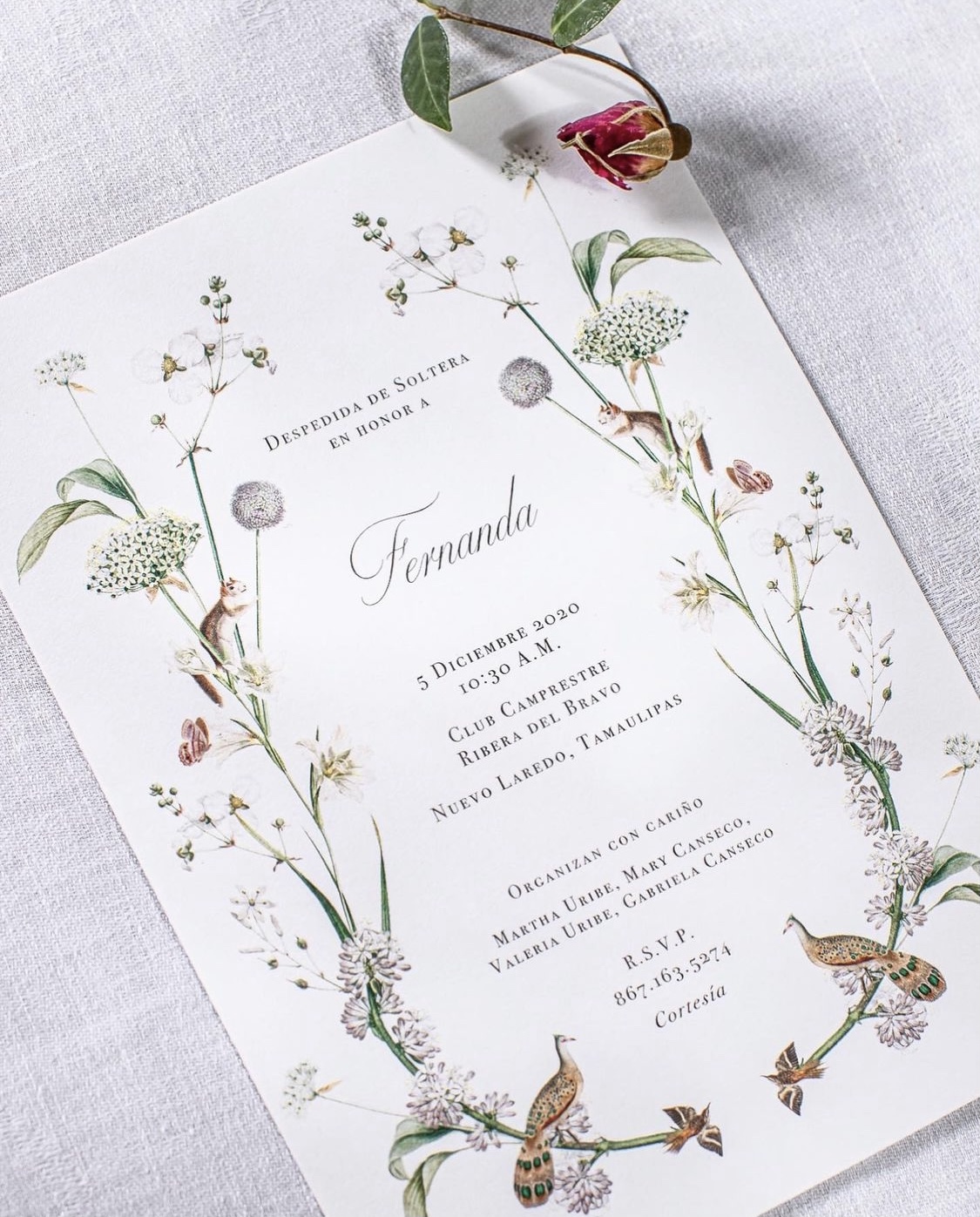 What are a few of your favorite blogs or podcasts? My favorite podcast is 99% Invisible. I have a background in architecture, and I love the way the host explains the impact of design on our daily lives.
What's your favorite dessert? My favorite dessert is Pistachio Panna Cotta.
How do you use TOG.ink? I use TOG.ink to print personalized stationery, as well as paper products for events.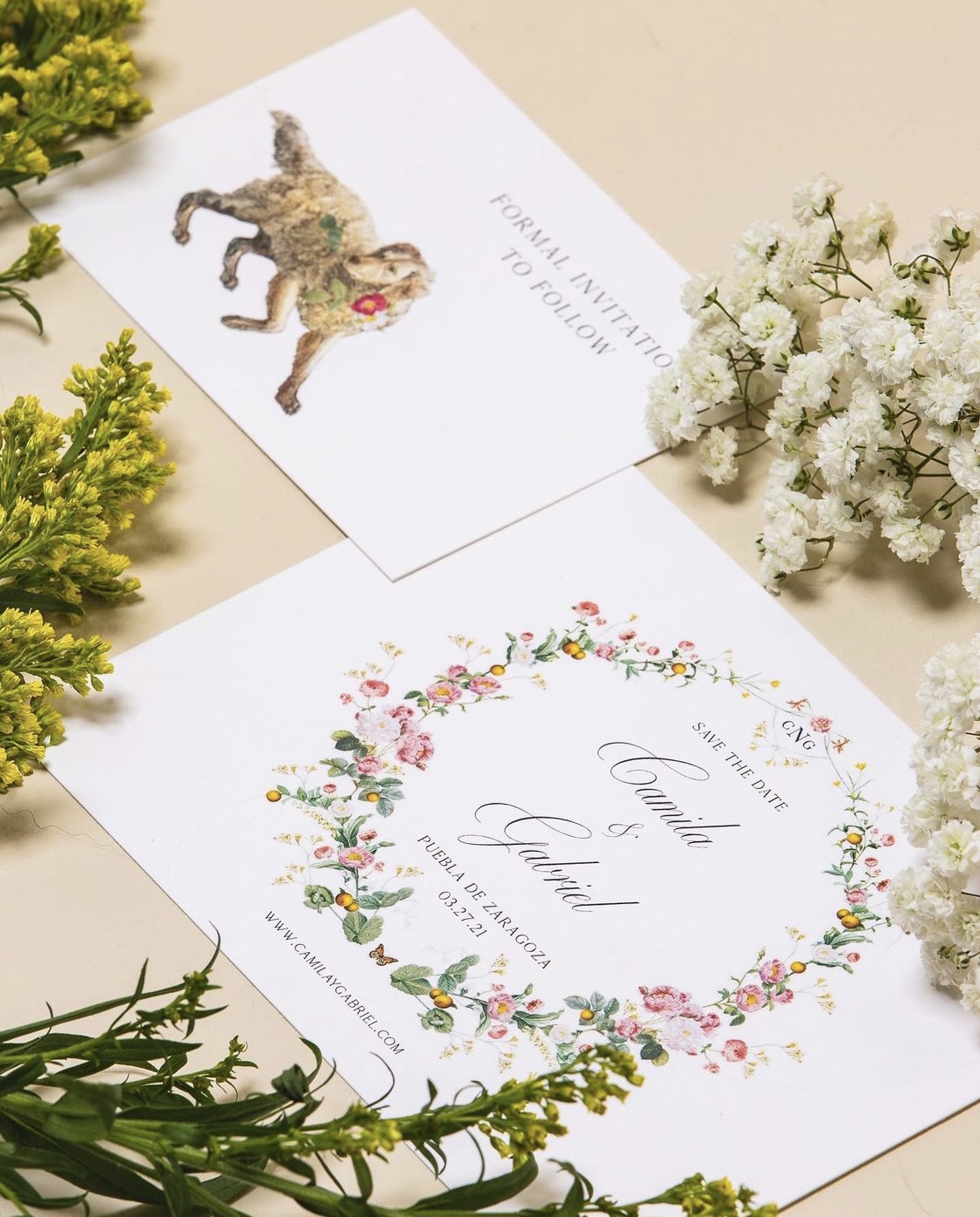 What do you like most about working with TOG.ink? The things I like most about working with TOG.ink are their high-quality papers, quick turnaround time, and excellent customer service team.
Any advice for someone just starting out with TOG.ink? My advice for anyone starting out with TOG.ink is to purchase the Designer Tool Kit. It has helped me choose the proper paper type, color, and printing methods for my projects.
June 22, 2021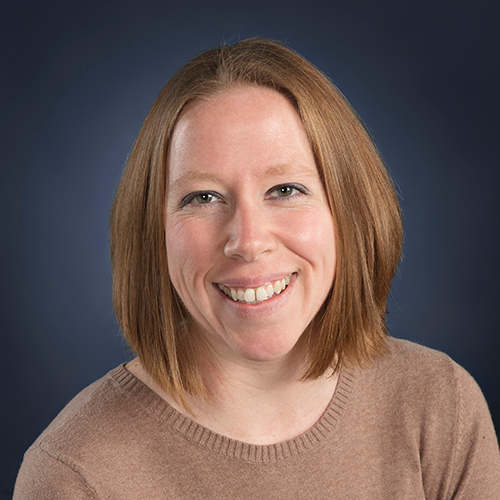 Title: Content Writer
Years at The Occasions Group: 16 years
Favorite Print Process: Thermography
Secretly I'm really good at… throwing games! Bag toss, ladder golf, skee ball. I won't be winning any championships but I can hold my own.