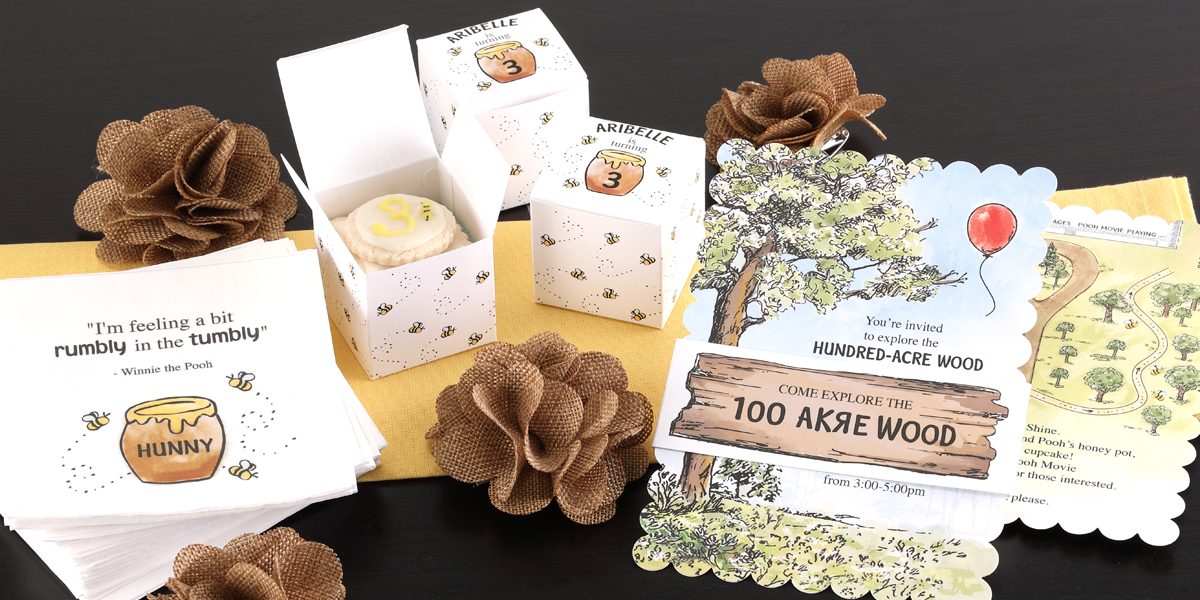 My little girl turned 3 years old at the end of June. I know I'm supposed to get mushy about how time flies but I have felt every moment of the past 3 years, good and bad, and I am really proud we made it this far! So I decided I wanted to throw an extra special birthday party, and I basically used it as an excuse to celebrate the awesomeness that is Winnie the Pooh with an absolutely fabulous outdoor (COVID-friendly) birthday bash.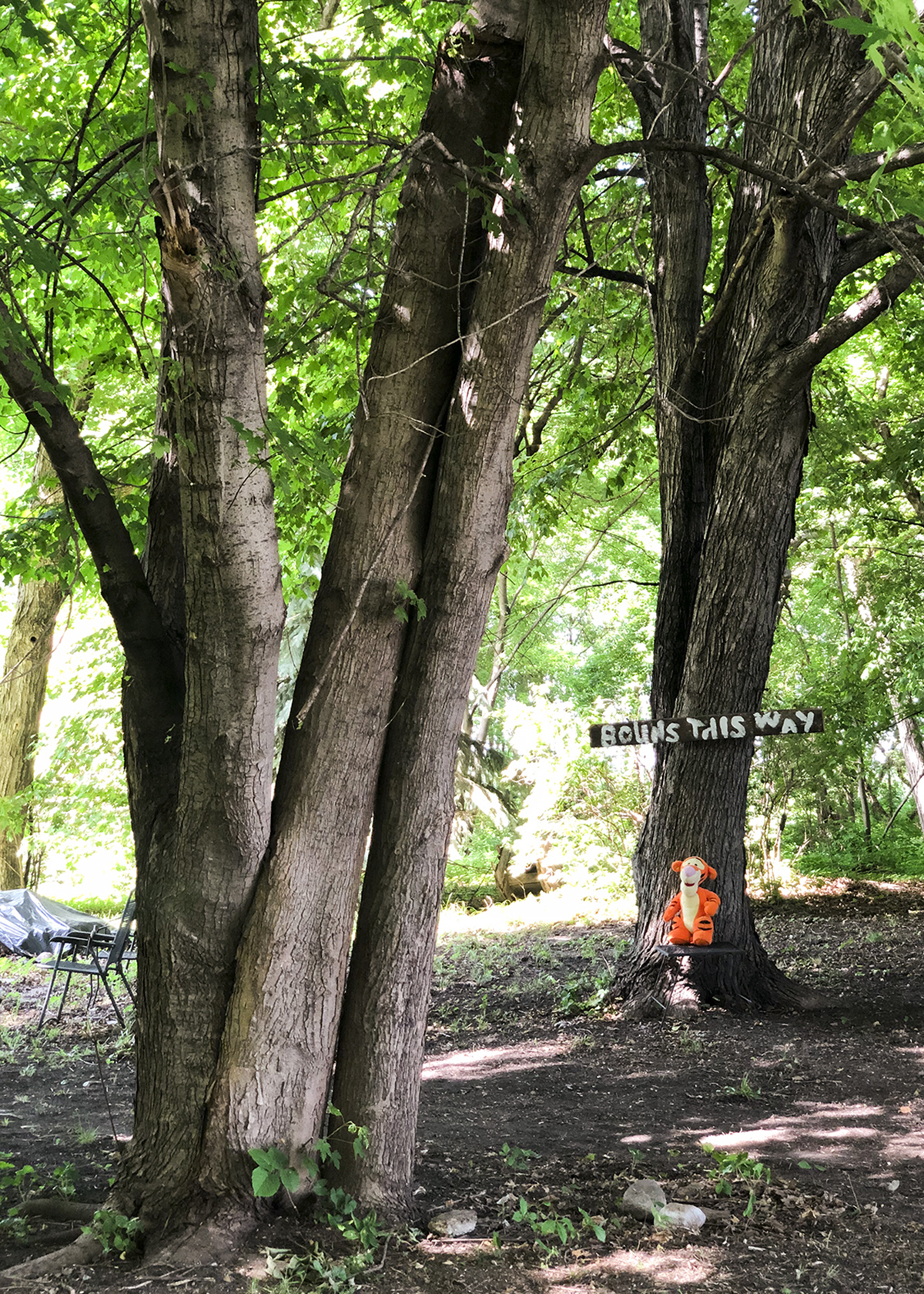 My parents live on about 5 acres of land in rural Minnesota, nestled between farm fields and covered in lots and lots of trees. I've always enjoyed throwing parties there, even before kids. My Dad and I created a workshop movie theater about 10 years ago to host a Rocky Horror Picture Show Halloween Party, which we did annually for years. However, now that we have little ones, the parties have turned from 70s cult favorites to 70s cartoons apparently.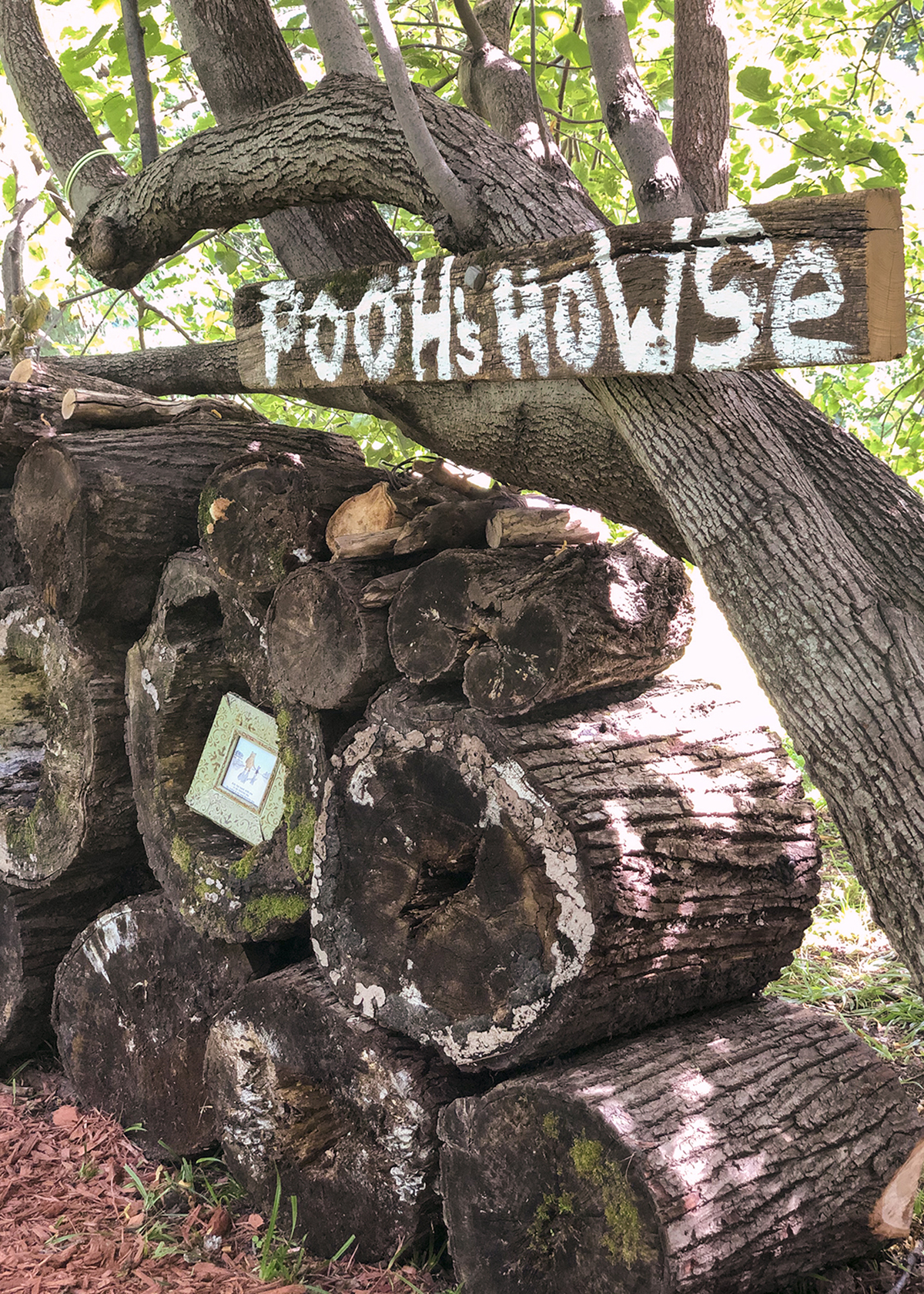 I don't know about all of you but I think Winnie the Pooh could be one of the best children's cartoons ever created. It's sweet, it's cute, it's funny, and Aribelle loves it. So my Dad and I spent a few weekends walking the property and choosing which hollowed out tree trunks and leaf canopies we wanted to use to reinterpret all of the characters' homes. It was so much fun, and the end results were just really sweet. I even printed out Winnie the Pooh quotations, which I placed all over the trail. Winnie the Pooh quotes are the BEST!
Every great party starts with an invitation, so I asked a good (and super talented) designer friend to put together a little something and he did such a wonderful job! Look at how cute the custom birthday party invitations are with a fun, digitally printed belly band around the flat card, a cute and colorful design on the front, and even a very simple map of my parents' place with the trail on the back. The whole thing is digitally printed plus we added some other print goodies like custom napkins and custom favor boxes. I mean, if you have an amazing design created, there's no reason not to use it on a few different things, right? You'll notice how the favor boxes are printed on all six sides, and that the napkins are not coined so as to allow more room for the Pooh quote and honey pot design. We offer both coined and uncoined, digitally printed napkins so you can choose the style you like best.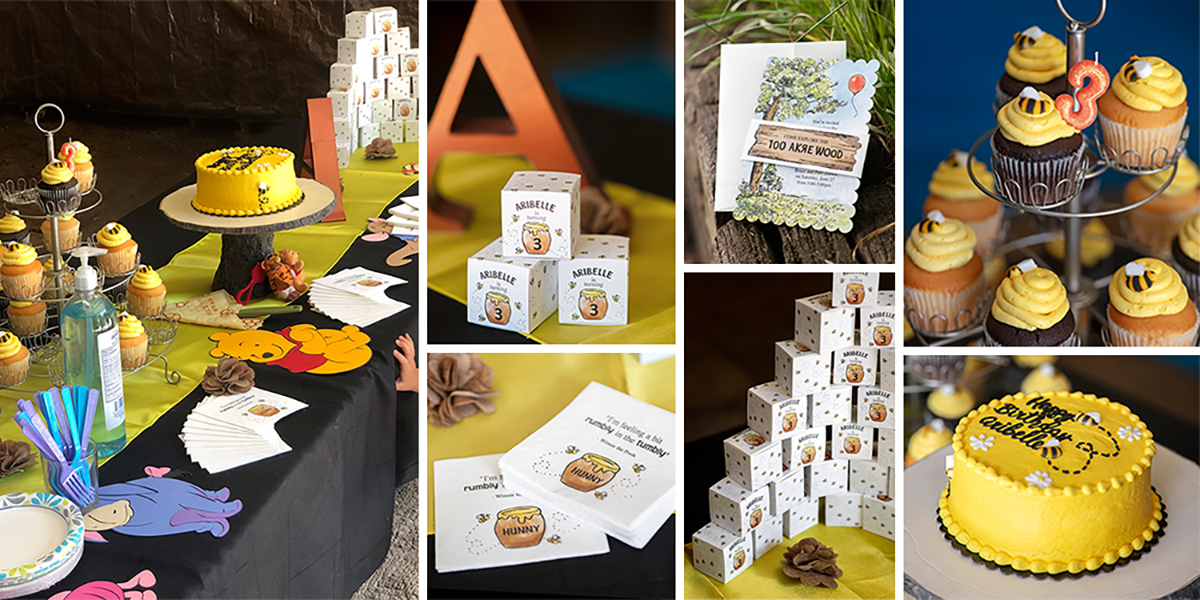 The day of the party, we set up a table in the shop with cupcakes and a few decorations. We didn't offer any food beyond that since we were trying to keep this party pandemic-friendly. We started the trail with a bunch of red balloons filled with helium so each child could have a balloon as they walked. All of the kids LOVED this! We created the trail by letting the lawn grow for about a month and then mowing the path. I scored large stuffed animals of most of the cartoon characters for a great deal on a reselling site so we could even add the character to each home, which kids really enjoyed. The trail started with Eyore's shack, then Owl's tree and then it was Piglet's hollowed out trunk. At Winnie the Pooh's place, kids could pick out a favor bag with treats and then move onto Rabbit's home, and finally the home of Kanga and Roo.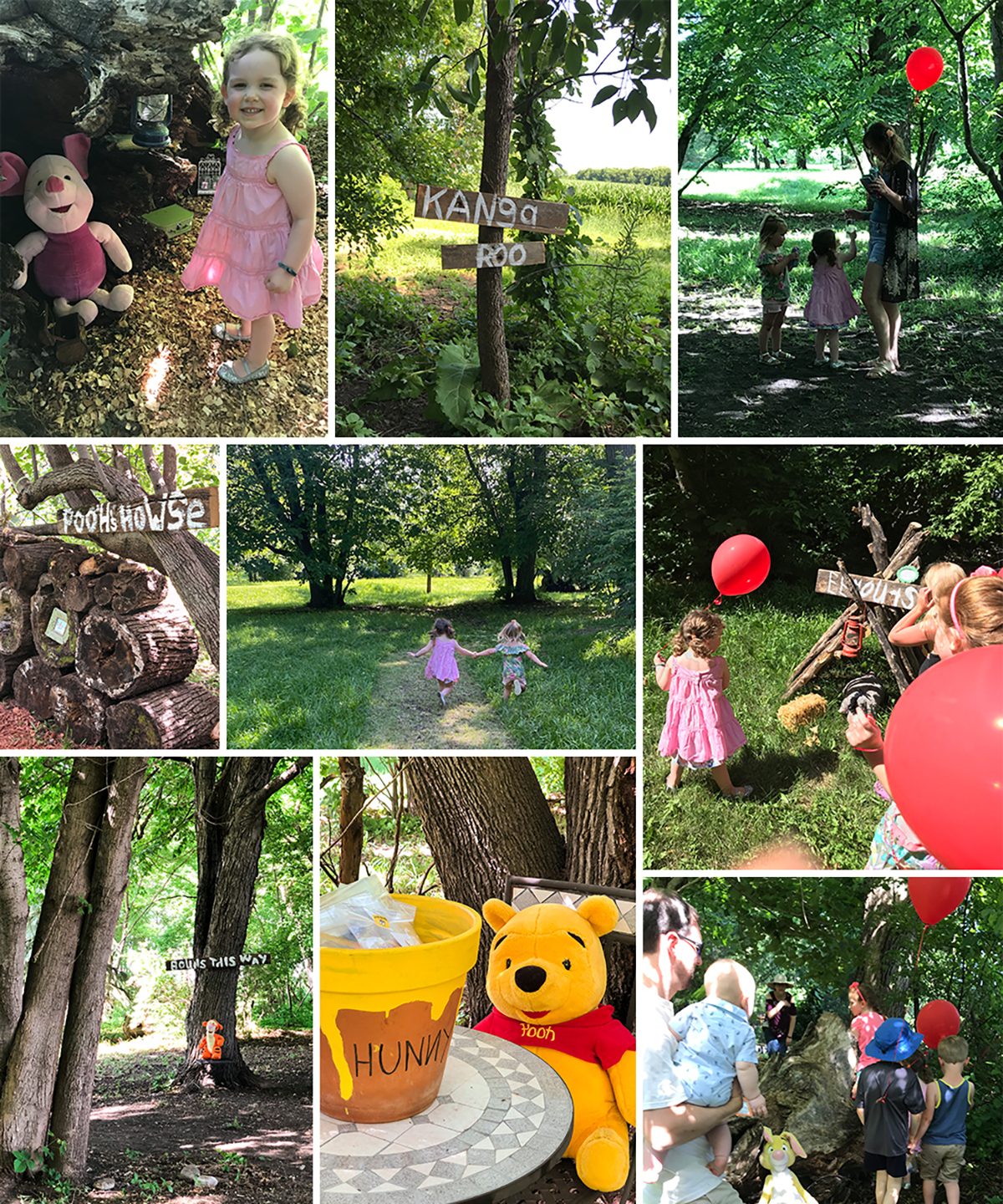 The party was absolutely magical. We had a great turnout and all of the kids had a blast, especially our little Aribelle. Dare I say, I think all of the adults had a blast too. What a wonderful way to celebrate our first three years of parenthood with the little girl we are so blessed to call ours.
September 4, 2020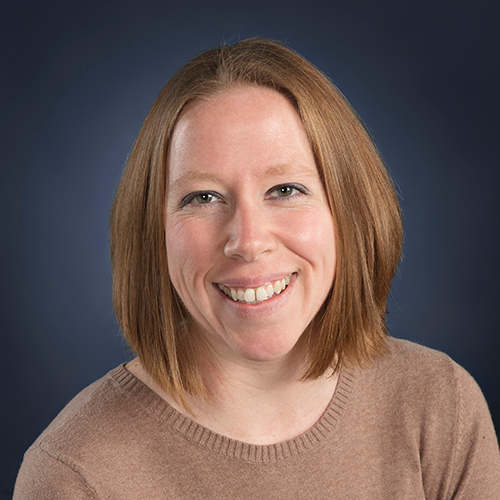 Title: Content Writer
Years at The Occasions Group: 13 years
Favorite Print Process: Thermography
Secretly I'm really good at… throwing games! Bag toss, ladder golf, skee ball. I won't be winning any championships but I can hold my own.