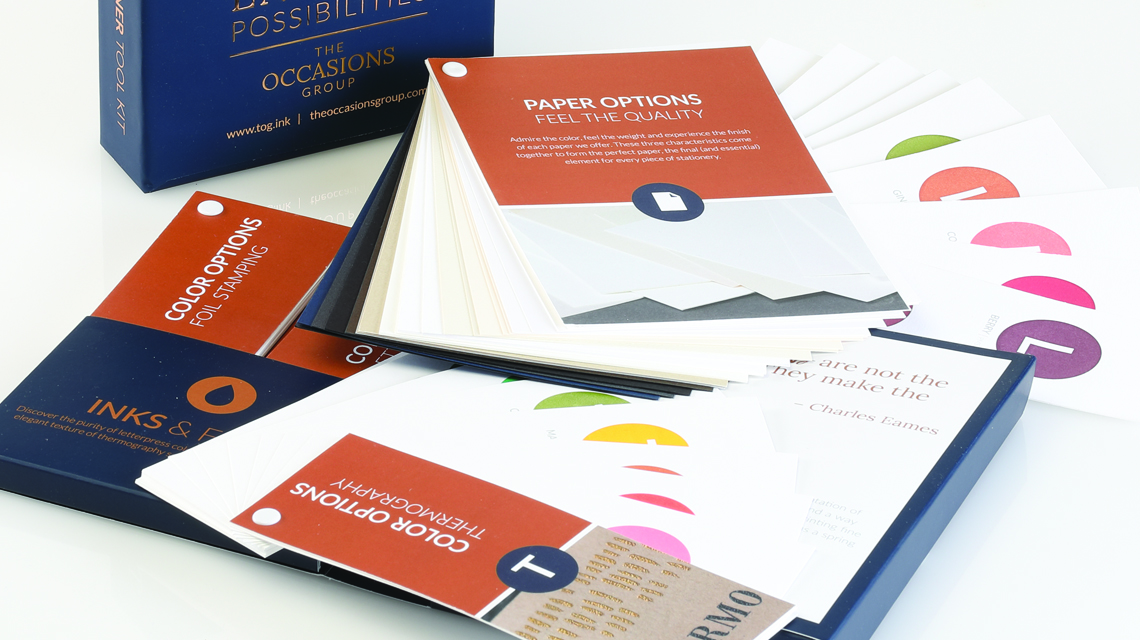 What the heck is the designer tool kit?
Inside the Tool Kit Box (which is only 6 x 8 x 1.75, so it doesn't take up a ton of shelf space) is a tri-fold folder that houses swatch books. We focused on making the case easy to open with removable parts and pieces but we also wanted it to look good on display!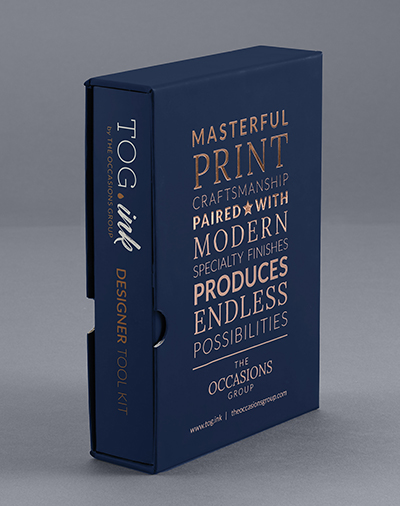 Pocket 1: Swatch Books for Foil Colors, Thermography Ink Colors and Letterpress Ink Colors
All are removable and easy to flip through. Each color features a large printed sample, color name and PMS number. Use these swatches as a guide to find your perfect color.
Pocket 2: Paper Options Swatch Book
So you can see and feel our papers, which will help you and your clients pick the perfect color, paper weight and texture for the occasion.
Pocket 3: Print Finishing Swatch Book
Each custom print process we offer is explained and a printed sample of that print process or pairing is included. We showcase Foil, Digital + Foil, Thermography, Digital + Thermography, Thermography + Foil, Letterpress, Digital + Letterpress, Letterpress + Foil, Digital + Laser Cutting, and our selection of Die Cut Trim Options, Stock Foil Designs and Stock Laser Designs.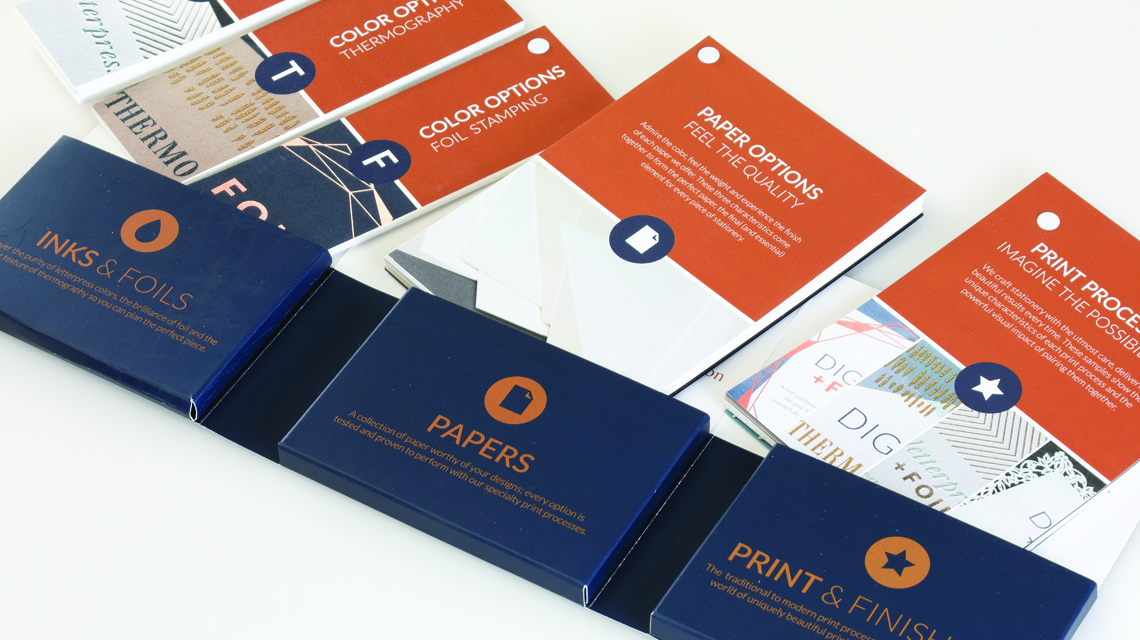 How do I use it?
This tool kit is meant to be both inspirational to you and a helpful reference when meeting with clients, which is why we made sure form and function are spot on. Clients may not understand what the different print processes are or they may want to see colors firsthand and feel paper options. Now they can! TOG.ink is all about helping designers like us. So order your Designer Tool Kit today and start making design choices easier.
What does it cost?
You can order the Designer Tool Kit for $25 per kit (includes shipping cost). If you're looking for it while shopping, just click on paper goodies and scroll down to Designer Tools. Remember, there is no cost to create an account with us. So what are you waiting for?
Want more design information?
Keep following the TOG.ink/blog! We're bringing helpful tips and expert advice to you. We will be posting: Trend Alerts • Designer Tips and Tutorials • TOG.ink Tips and Tutorials • Designer Spotlights • New Releases • Fun Stuff!
May 15, 2019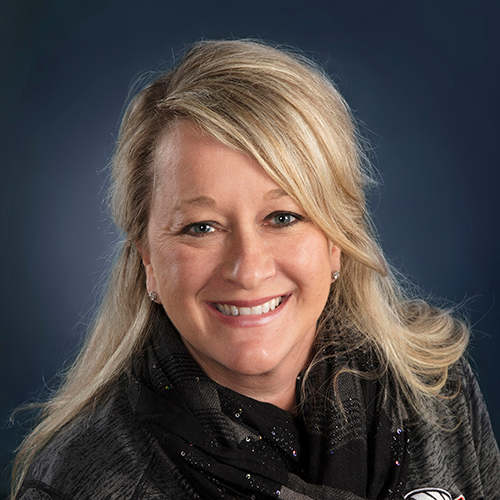 Title: Senior Designer
Years at The Occasions Group: 25 years
Favorite Print Process: Foil
Secretly I'm really good at… lip-syncing 80s hair band music.