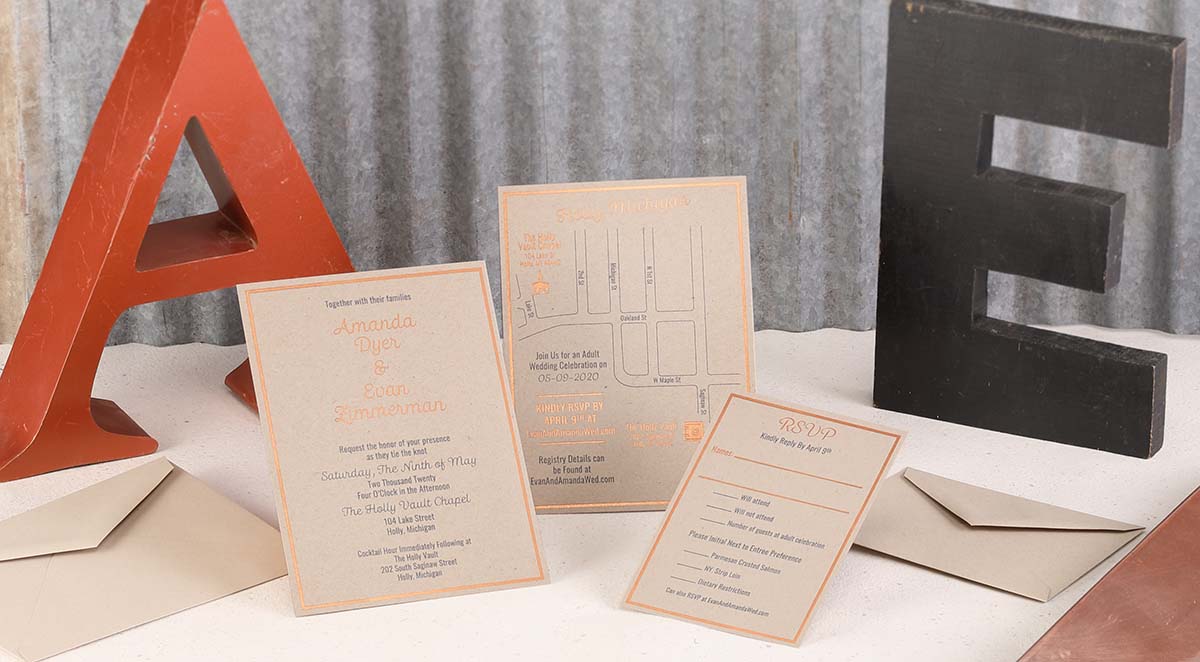 Foil may not be a new trend but it is one trend that is not going away anytime soon!
Everyone loves the shimmer and shine of real foil stamping, and we've pulled this design by Carissa Wesson off the press to highlight one of the many awesome print combinations available here at TOG.ink.
Carissa's custom print wedding invitation suite features copper foil stamping and navy thermography print on kraft paper. We love the brilliance of copper foil against the earthy hue of kraft paper, and even more than that we love the rustic yet modern feel of this entire ensemble. The thermography print adds a lovely shimmer and texture to each piece.
Do you know about all the different print combinations you can take advantage of here at TOG.ink? Check out the infographic from our blog post, Sing it with me! We go together like… and see which print pairings you want to try next!
If you don't check out the blog, just know that you can get foil stamping only, foil + digital print, foil + letterpress and foil + thermography. You can even get different trim options on flat cards and there are stock foil designs for those of you who want a jump start in the world of foil. Check it all out at TOG.ink!
April 1, 2020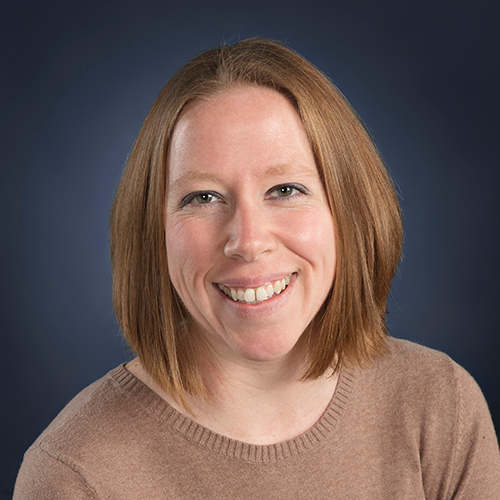 Title: Content Writer
Years at The Occasions Group: 16 years
Favorite Print Process: Thermography
Secretly I'm really good at… throwing games! Bag toss, ladder golf, skee ball. I won't be winning any championships but I can hold my own.