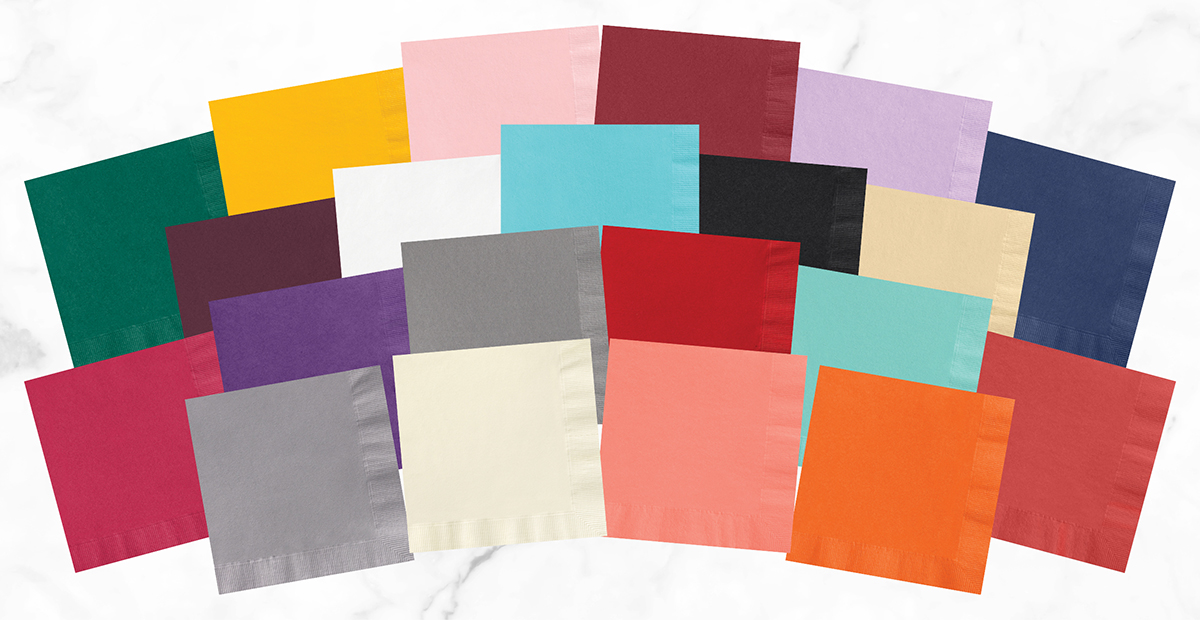 The TOG.ink team is celebrating St. Patrick's Day in our own little way — by sharing the magic and possibilities of custom print napkins! As you can see, these beauties are available in a variety of colors. That means you can create custom print napkins for any and every occasion from seasonal celebrations to professional events.
The opportunities for custom napkins are endless but we will name a few just to get your creative brain going:
1. Beer. You might be holding a green beer at this very moment and thinking hmm…I wish I had a custom print napkin to set this on. Now imagine what you can do for your clients, which brings us to…
2. Business Spaces. We're talking about lobbies, kitchenettes, lunchrooms, waiting areas. Napkins are a great branding opportunity because every business needs them and everybody uses them.
3. Weddings. Custom print napkins are HUGE at weddings because you can do so many fun things that really show the personality of the couple. Napkins are yet another canvas for your fantastic artwork.
4. Special Events. Everything from fundraisers to anniversary parties could use something as practical and as memorable as napkins printed with a custom design or wording.
5. Retail. Maybe you have a small business that sells cute stationery and you need a little something to spruce up your offering. Napkins are a great seller!
We bet you can think of some magical ways to use custom print napkins as a part of your offering. Feel free to let us know by emailing your latest napkin creation to creativeteam@tog.ink so we can feature it in a blog post highlighting you and your business!
March 17, 2020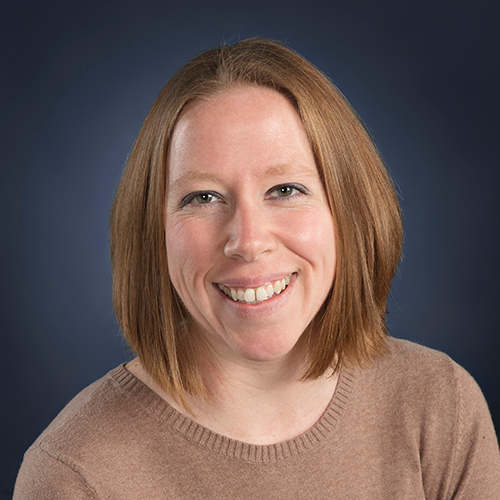 Title: Content Writer
Years at The Occasions Group: 13 years
Favorite Print Process: Thermography
Secretly I'm really good at… throwing games! Bag toss, ladder golf, skee ball. I won't be winning any championships but I can hold my own.